Vermicompost

Details

To demonstrate the Vermi composting practices to farmers of our district, we had developed one Vermi Compost unit. Pakka and Kaccha bed of 75-90 cm wide have been constructed.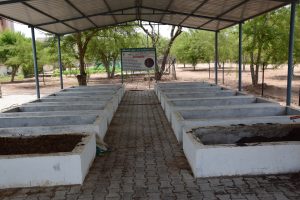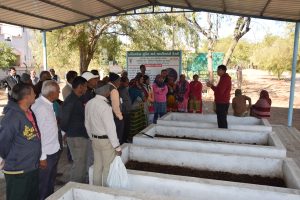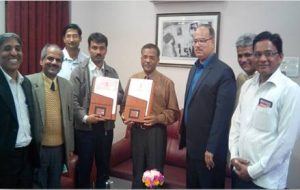 Enlisting

worms — usually red wigglers
Technology: 

 "Jai Gopal" Vermiculture Technology

Technology:  "Jai Gopal" Vermiculture Technology

     Signed a MoU berween KVK Mehsana and IVRI, Barelley for transfer of "Jai Gopal" Vermiculture Technology technology on 28 Feb, 2014 at IVRI, Barelley. The Specifications and salient technical features of this technology are as under:
A new Indian earthworm species "Jai Gopal"  (Perionyx ceylanesis)  is developed through selection and mating plan which is better than exotic earthworm Eisenea foetida, Eudrilus eugeneae with reference to following characters:
High fecundity
Heat and cold tolerance between 0 to 430 C ambient temperatures.
Harbour on animal and agro-based.
Voracious feeder
Very rich in protein (contain 67% protein and all functional amino-acids).
Breeding throughout the year except in very low temperature.
Act as Bio-reactor to multiply beneficial soil and decomposition of micro-organisms.
Superior quality of vermicast and nutriwash.
Long life span than prevailing exotic earthworm species.
Smallest period of interval from hatchling to maturity.
Technology:  "Jai Gopal" Vermiculture Technology
Supply rate :
Vermi compost fertilizer ( retails , less than 10 kg )  - Rs. 15 /- kg
Vermi compost fertilizer  - Rs. 10 /- kg
Vermi worm - Rs. 250 /- kg