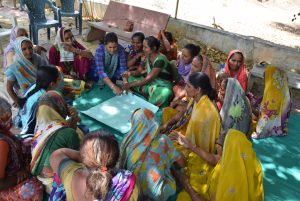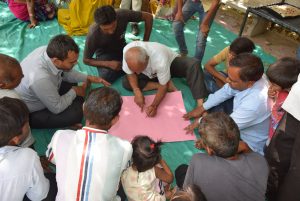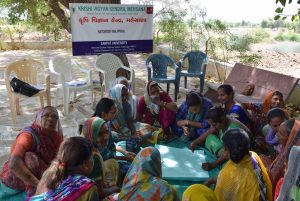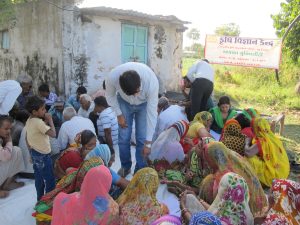 Adopted Village
Work along with the Farmers community at the grass root level, while enabling / empowering them for pursuing the goal of development of the village in line with the Sustainable Development Goals and learning as to what works and what doesn't and evolve a model of village development for replication
The Framework of Village Adoption:-
It is a symbiotic process leading to exchange of Knowledge Skill and change attitude toward Agriculture practices through Training , FLDs, OFTs and other Extension activities .while Farmers gain scientific and technical knowledge through KVK Scientists
Steps in the Village Adoption Process:-
KVK Scientists have to identify a village and establish a work plan .
Conduct an extensive survey of the village & record demographics and prepare a data base.
Gap analysis through conducting PRA .than identify the need of farmers in agriculture including identification of local resources and avenues for promoting entrepreneurship in Agriculture and allied sector.
Provide access and training programs, FLDs, Other Extension programme to farmers
Promote Good Agricultural Practices (GAP).
Prepare and present a report at the end of each year.
·       The salient achievements have been compiled as follows:-
Transfer of technology through Increase Skill , Knowledge and attitude towards Agriculture and Animal husbandry
Entrepreneurship Development
Food Processing and Value addition promotional Initiatives
Developing Market Linkages
Social Issues addressed
Sawachh Bharat Abhiyan through VAP
Initiatives on promotion of Renewable energy utilization
WORK DONE IN VILLAGE ADOPTION PROGRAMME
Each and Every Year we take one or two new Village for Adoption
like-wise
Village - Venpura ( 2020-21)

Village - Soneripura ( 2021-22)

Village - Genshpura ( 2021-22)

Village - Kahoda ( 2022-23)

Key Benefits of the Service
Watering your lawn and is the key to preserving its lushness and beauty. The experts carefully design your sprinkler system to ensure maximum coverage to your lawn. Whether you are looking for a brand new irrigation system to maintain your lawn.
  Extend your home with a beautiful garden
  Your property value increases many times initial value
 Aesthetic garden beauty that improves with age
  Allround certified and insured landscapers
  Our Landscapers attend annual training seminars